The Tree Foundation of Kern is a non-profit 501(c)(3) California corporation established in 1993. It is dedicated to the advancement of a sustainable urban and community forestry plan in Kern County.

Our mission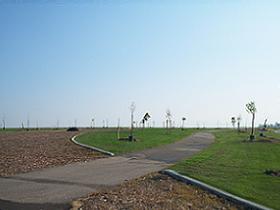 is to inspire people to enhance their neighborhoods by planting and properly caring for trees.

Our vision is to have healthy, vibrant, sustainable urban forests in all of Kern County.

The Tree Foundation has a nursery that grow trees for our organization. These trees are available for low cost to schools, municipalities, and other organizations that plant trees in public places. We have a partnership with the Kern County Youth Probation Program to grow and steward trees for us. They grow our trees for us while learning valuable horticulture skills and taking on new responsibilities.

Since 1994, over 14,000 trees have been planted at over 400 locations throughout Kern County by the Tree Foundation.
If you were to line the trees along Highway 99, we have planted enough trees, so far, to reach past Visalia!